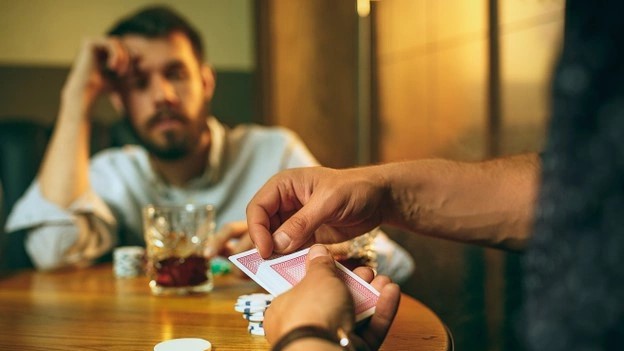 Youth gambling in Australia
Evidence suggests the prevalence of problem gambling is higher for people aged 15 to 17 than for adults as a whole, and higher for people aged 18 to 30 than for other age groups (See Delfabbro 2012.)
A study for Gambling Research Australia conducted by the Australian Council for Educational Research has found that up to five per cent of young people in Australia will develop gambling problems before the age of 25 (Purdie et al. 2011).
Gender
Many studies have found that young males gamble more frequently and problematically than young females (See Moore et al. 2013; Purdie et al. 2011; Delfabbro 2012).
Popular forms of youth gambling
Along with card games played in homes, lotteries (including scratch cards) are particularly popular with under-age gamblers (Delfabbro 2012; Purdie et al. 2011), but they are less popular with young adults aged 18 to 24 than with older adults (Delfabbro 2012). Poker machines (also called electronic gambling machines, or EGMs) are Australia's most problematic form of gambling, and as noted by Delfabbro, 'poker machine players are significantly more likely to be in the 18–24 age group' (Delfabbro 2012, p.2).
Sports betting
Canadian focus-group research has found that young men experience an 'adrenaline rush' from sports betting and see it as a way of demonstrating support for their team (Korn, Hurson & Reynolds nd, p.3). This may be of concern, because sports betting is increasingly associated with gambling problems (Thomas, Lewis et al. 2012). Preliminary research among adults conducted by the Centre for Gambling Research and Education also suggests sports betting is gaining in popularity faster than any other form of gambling (See Hing et al. in Gainsbury 2013).
Source: Preliminary findings, centre for gambling research and education (Hing et al. in Gainsbury 2013)
Videogames and youth gambling
Videogames are extremely popular with young males. Incorporating gambling-like features into popular videogames has the potential to blur the boundary between videogaming and gambling (Griffiths, King & Delfabbro 2013). Recent research suggests more than 40 per cent of young people who have an interest in videogames with gambling-like features also have a preoccupation with gambling or intend to gamble in the future (King et al. forthcoming).
Eighty-two per cent of boys aged 8 to 17 play videogames, compared to 58 per cent of girls, and boys spend an average of 55 minutes a day on the pastime, compared to an average of 24 minutes for girls.
Source: http://acys.info/resources/gambling/youth-gambling-australia-snapshot/